Family Formal Portraits are often considered stressful, but with a little planning they can be quick, painless, and even fun. I believe family formals are completely necessary. The images created during the formal portrait portion of a wedding day will be passed on from generation to generation. Your great, great, great grandchildren will view the wedding images in old shoe boxes and be able to see exactly what you looked like on the day your family was created. It is a sentiment that I hold dear to my heart at every wedding, knowing that I am essentially creating family heirlooms, as the only physical items left after weddings are the rings & photographs.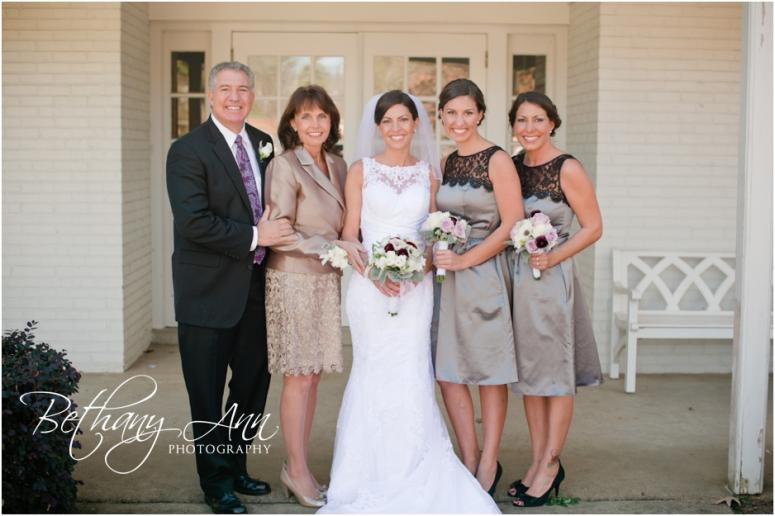 I have heard too many stories of how family formal images didn't turn out because the couples decided to hire a family member or friend to photograph their wedding. While many can turn a nice camera on auto and click the shutter, it takes a professional to understand the many different variables of a wedding day, and how to properly expose an image in any lighting condition. Your wedding is one day, but your images will last a lifetime; you will not regret hiring a professional photographer. When searching for a wedding photographer, ask to see a full wedding, from start to finish, so you can see the family formals. You want to make sure your photographer has the equipment to handle every lighting situation, and the experience to create classic family images. In addition, make sure you like their style of family portraits. Do they photograph them indoors? Outdoors? Or a mixture of both? Your family members are your favorite people in the entire world and you should have professional images from your wedding to display in your home.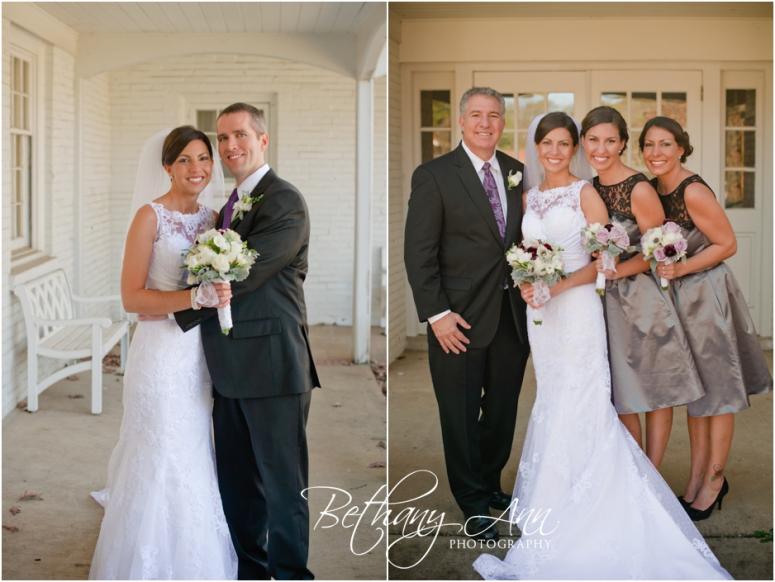 It is important to plan ahead for the portraits. Discuss a timeline with your photographer and find out when is the best time for your family formals. Some couples opt to see each other before the ceremony, in what is known as a First Look. If that is the case, family formals usually take place before the ceremony also; this is a good plan if you want to head to the reception sooner than if you waited until after the ceremony. Either way, talk to your photographer about their process of taking family formals. In my experience, one family set-up takes about 3 to 5 minutes, so if you had 10 different set-ups, it would take a minimum of 30 minutes to complete the family formals. That time does not include bride & groom or bridal party portraits. Additionally, ask your photographer if he or she accepts a list of family formals you would like captured. In my business, I have a specific questionnaire that my couple's fill out that asks for any formals beyond the standard images. What I consider standard is the following: parents, siblings, & grandparents. This helps my couples narrow down any aunts, uncles, or cousins they might want to include, without taking up time on the wedding day reading a list of standard images that I already capture.


If you are stuck on what to tell your family members to wear, ask your photographer for suggestions. I always suggest nice neutral tones or deep rich tones in a similar color scheme as the wedding décor. For example, you do not want your mom's red outfit to clash with your sister's green bridesmaid dress. I realize some might not think black is appropriate for a wedding, but in my experience, a simple black ensemble can really add a timeless look to your portraits. Plus, black flatters everyone and matches with any color palette. If you decide to have a First Look and take the formals before the ceremony, be sure to have your family members dressed and ready at least 30 minutes prior to the formals start time. This allows for family formals to begin earlier if the day runs ahead of schedule.




While every photographer has a different process, my approach to family formals is simple: find the best light. While I prefer sunlight, I occasionally photograph family formals indoors if the lighting conditions are excellent. I also have additional lighting equipment when the weather does not permit outside portraits. Always make sure your photographer has lighting equipment in the event that it is needed, because of the unpredictable nature of weddings. I believe a natural or simple background works best; family portraits are not about the background, they are about you and your family members. Above all else, remember to smile and relax; with the help of your images, you will recall what a magical day your wedding day was for many years.


Bethany
**This article was featured in the 4th issue of the Clarksville & Hopkinsville Weddings Magazine. Click HERE to view the entire magazine online.**