The day Jessi e-mailed me, before I read her e-mail, I was in a terrible mood. Have you ever had one of those days where you feel like nothing is going your way? Yeah, it was one of those days. So, I decided to check my e-mail for the tenth time that day and I was surprised to find an e-mail. This e-mail sounded promising, because my former English teacher Kadi, suggested me to her. My day was instantly brighter! I e-mailed her right away and we spoke on the phone the next day.
I am so appreciative of Jessi & Paul for trusting me and believing in me. I had a wonderful time getting to know them and their wedding was so them. They did not play the normal Wedding March; they both walked down the aisle to Third Day's Born Again. Listen to it here. I loved how Jessi beamed the whole day when she talked about Paul and their future together. Paul had the biggest grin on his face the whole day. And I can't forget to mention Jessi's beautiful knee-length handmade dress. Stunning!
Their wedding ceremony took place at A Piece of Forever Banquet Hall in Downtown Clarksville. The reception followed at The Front Page Deli. On the phone she said that she wanted photographs that captured how in love she and Paul were so they could one day show their future children. I hope I captured it for you, Jessi & Paul. Thank you for giving me the opportunity to witness it!
The Ceremony Room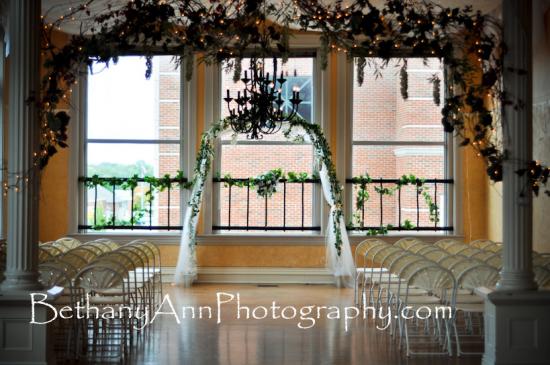 The Rings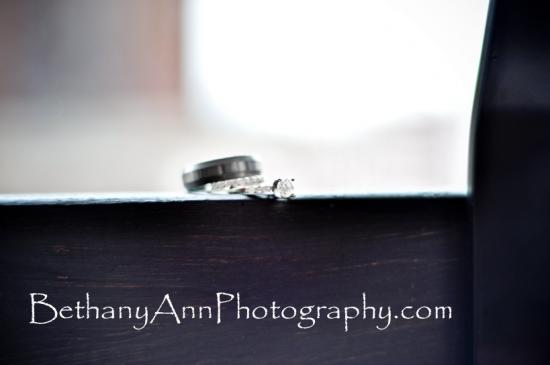 Jessi's bouquet



Gorgeous Bride



Handsome Groom



This was after Jessi & Paul's "First Look".







Molly is Paul's daughter. She's a doll!













Married!





The below image is the one that I said was to-die-for in the teaser post.





One more! :)



This afternoon I will be posting a lot more on their Facebook album, so be sure to look.
Have a great day!
Bethany Ann