Five years to the day after they met, Kayla & Josh wed on a Friday afternoon in front of their closest family and friends. The day started with rain, but when I arrived at the venue, Oakland Manor, at three o'clock, the rain ceased. As family members and guests arrived throughout the day, they all chatted about how it rained a mile north, south, east and west of the outdoor ceremony site, but from 3 until I left that night, it never rained. Someone was looking out for them. ;) In addition, the rain earlier in the day gave Kayla & Josh gorgeous clouds and a cool breeze on their wedding day.
Kayla radiates with such joy – everywhere she goes. She mentioned in her e-mail to me that she met me at the Hopkinsville Bridal Show, and after we met face to face, I remembered her because of her gorgeous smile and infectious laugh. She has such a friendly, down-to-earth personality and I love that about her. Josh is so, so hilarious. Moments after meeting him, I remember saying "You are so funny! I like you!" And I mean it. His personality is so inviting and down-to-earth too. I can understand how/why they click. And they click so well. Their story is one I love; they met five years ago on July 8th. They remained friends throughout many life experiences, until last year, when it all made sense. It clicked for them. They were meant to be together. My favorite aspect of Kayla & Josh's relationship? He is passionately protective of her. And she? She would do anything and everything to make sure he is happy. They balance each other out and love unconditionally. I feel so, so grateful to have witnessed their love. I feel even more thankful to have been a part of such a wonderful day.
Kayla & Josh, I feel as if I've known you two for years. Instead of making me feel like an outsider looking in, through your genuine personalities and loving hearts, I feel like a friend. A friend whose wedding I will remember with fondness, love, and more happiness than I can describe. And friends keep in touch, right? So, we have to keep in touch, deal? Deal! :)
In all seriousness, I wish you two all the joy in the world. Congratulations again! I can't wait to see what the years have in store for you both. :)
These shoes. I could take photos of these shoes for days. Or maybe I could just take these shoes. Too bad they weren't my size. ;) (Disclaimer, I would never seriously take a brides shoes. haha!)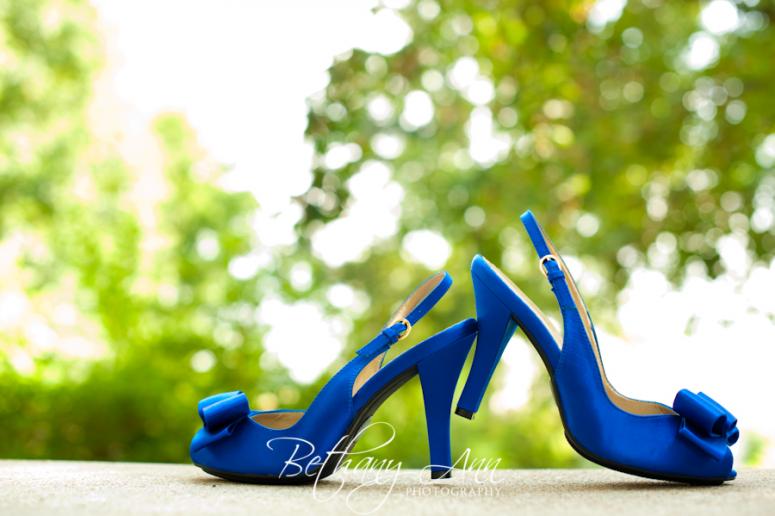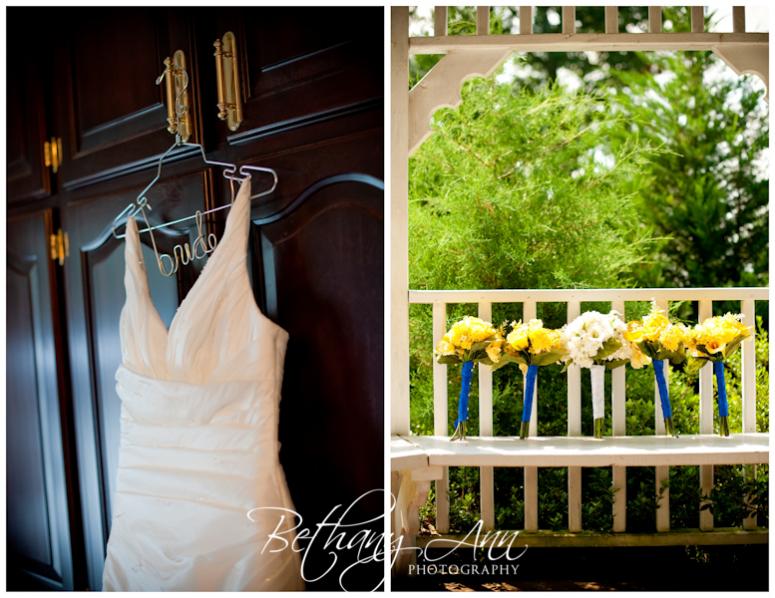 So cute:


I love this photo. It was just a random moment, but I loved how the beveled window pane makes "two" beautiful Kaylas.  


Gorgeous gals, and FUN gals. I loved the colors Kayla picked out too; yellow and Kentucky blue!


Stunning, just stunning:


Love these two – especially the one on the right. 


Handsome and hilarious fellas:


:)








Aww, seeing his bride walk down the aisle!


I adore Kayla's expressions and the blue of her shoes peeping out from under her dress:


And say hello to Josh's son. I fell in love with this little guy. He had so much fun walking around during the ceremony. He was just taking everything in and showing off his sweet grin.  






Kayla & Josh had a love letter ceremony. They wrote love letters to each other and placed them in this box. They are supposed to open it on their five year anniversary.


There's that sweetie pie again! He was also enjoying the show by eating crackers. It was awesome. ;)


Love this one…. like really love. ;)


Hey little man! He loved my camera! So sweet!!


Yah!


I love the next images:


:) They wanted one more kiss! Super adorable.




Yah!


Favorite bridal party photo EVER. And, I did not photoshop the sun in. It was a perfect time of day moment. :)








As if Kayla & Josh weren't awesome enough, they were totally up for going across the road to the corn field for some photos:








:)












Have a great night! :)
Bethany