I met Mary about a year before her wedding. I could tell from our e-mails that we would be fast friends! I was thrilled when she booked me for her wedding. :) We only chatted online and via Skype for the first few months because she lived out of state. Then when we met in person a few months later, it was as if we had always been friends! Several of my brides have now become friends and I am so happy Mary is one of those. I wish that she didn't live across the country now, but I'm happy with Facebooking and Skyping, too. ;) Plus, she said I could come visit anytime I wanted! Such a sweetheart!
Since Mary booked me a year from her wedding, I was able to be a part of some of the wedding planning and discussions. I loved seeing her dress for the first time, hearing about her centerpieces, and her sparkly shoes! Her mom, who is just as kind as Mary, actually made Mary's and the bridesmaids shoes! You'll love them if you love a little sparkle like I do. ;)
I met Andrew on the day of the engagement session – which was a few days before the wedding. Again, they live out of state, so an engagement session so close to their wedding day was a must! Plus, we were able to get to know each other even better! And Mary told me that Andrew said something like, "You two act like you've known each other for years!" ;) Andrew is a perfect match for Mary. He's the ying to her yang and loves protecting her. He's also a cat savior. He rescued a cat in a tree while we were on the engagement session. Amazing! :)
Anyway, I have rambled enough! I think I will sum up them in a few bullet points:
Mary is a sweetheart and endearing (and gorgeous!)
Andrew is a protector and kind (and a cat savior)
They are meant to be! :)
Enjoy the images!

I placed Mary & Andrew's ring on Mary's shoulder cover that she wore in the church. It provided a lot of sparkle in addition to her bling bling: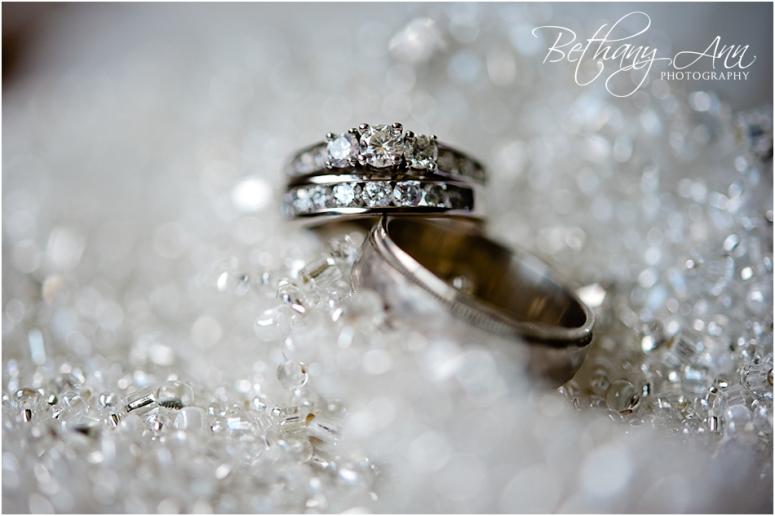 Again, sparkle! Loved it: 


Now, you know I'm a fan of the UK blue Mary & Andrew decided on: 




All smiles: 




You can't not love Mary's laugh! It's infectious. :) 


A very dapper groom: 








Seeing his bride walk down the aisle: 










Bubbles! I loved them… as evidence by more photos during our couple photo portion of the day. 






I just loved the dresses and bridesmaids! Beautiful and fun!  










Gorgeous Mary: 


Handsome Andrew: 


After taking a few images at the river we went downtown for a change of scenery. It was a great plan because the reception was downtown also, so it was only a short ride to the reception! 


One of my favorites for sure! They were sooooo much fun! 




I can't get enough of this one my second photographer captured: 


Bubbles!!! :) 














This was the first wedding in almost five years of photography that I've seen the heart lights projected on the floor. It was one of my favorite details at the reception:







Elevator photos! It was such a fun idea. Thanks Mary! :) 




Love this one! 


See more of the day on their slideshow here:
I also just wanted to say THANK YOU to Mary & Andrew and all military families. Without your service, I certainly wouldn't be able to live in such a free, and wonderful country. Your service is never taken for granted, especially today.
Bethany