At Jessica & Jason's wedding, in addition to my second photographer, I brought along another photographer. Sometimes, I do this so I can cover more in a shorter amount of time. My third photographer was mainly there to capture reception details, while my second photographer & I worked with the couple for their First Look, family photos, and bridal party photos. However, like the ceremony, we were all able to capture Jessica getting ready.
We had a small space – probably 5'x5′ –  to work in, as we were surrounded by family & friends watching and helping Jessica get ready. Off to the left of the images below, was a couch, filled with clothes, jackets, shoes, purses and other stuff that accumulates on a wedding day. So, we had to work around it as best we could to eliminate any distractions that would take away from Jessica.
I loved how, given the same circumstances, we each found a different angle to photograph the same moment.
My image, below left, is the angle from above Jessica's sister, who put the garter on for her. My third shooter, below right, captured Jessica's expression.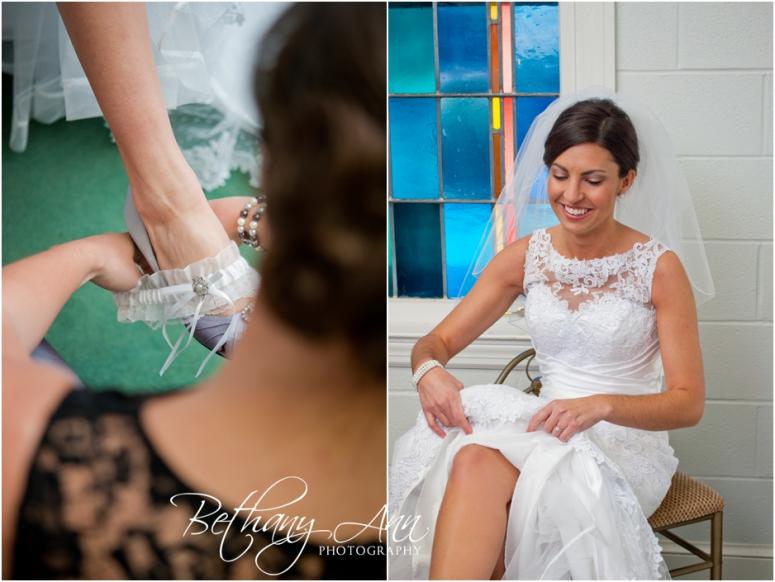 At the same time, my second photographer bent down to capture this eye-level angle that I love: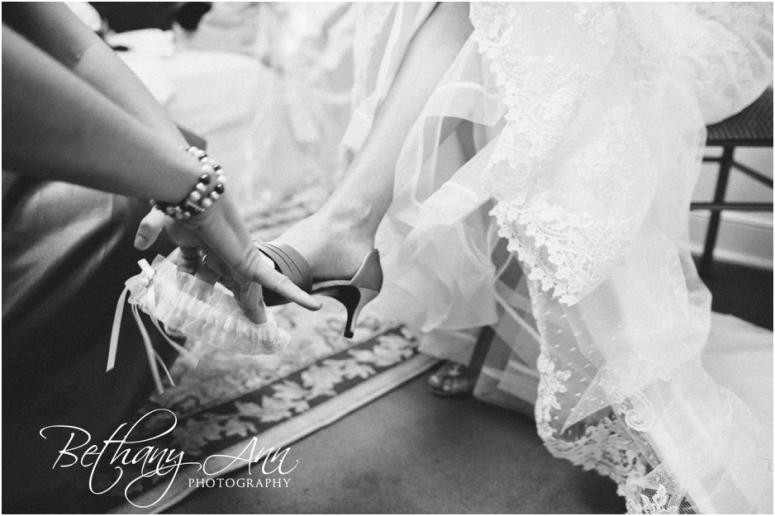 In my second photographer's photo, you can see some "stuff" in the background, but by turning the image black and white, I was able to minimize distractions that take away from the focal point.
If you are a professional photographer just starting out, or even a hobbyist, always think about the different angles you can capture a moment in, use them to eliminate distracting elements. :)
Have a great day!
Bethany