This is my last full wedding post from 2010! I can't believe it's already March 8th 2011 and I'm just now wrapping up all my 2010 posts. 2010 was a-ma-zing to me, and as sad as I was to see it leave, 2011 is already proving to be a-ma-zing as well. Plus, I can't wait for all the 2011 weddings and photo sessions I have lined up. I am so lucky and blessed! I have the best clients ever. :)
Speaking of being lucky and blessed, these two are so lucky and blessed, too! I just adore ShaRee & Kevin, and even if ShaRee wasn't my cousin, I know that I would still adore them. But she is my cousin and that makes her even more fabulous! Plus, they are that great! (Aren't you proud, Kevin? I haven't said "so cute" yet! Don't worry, I'm sure I'll say it at least once on this post.) They were married on November 27th in Gatlinburg in a little chapel on top of a mountain. It was such a special day filled with family and friends. The chapel supplied a ceremony photographer, so I was there as a guest. However, they had their reception at a log cabin down the road and I photographed the reception fun for them. And you know I couldn't resist taking them outside for a few portraits even though it was very, very chilly! They definitely weren't complaining though, because they were on cloud nine. I think all brides and grooms are on cloud nine regardless of the weather. :) Anyway, I felt so happy for them on their wedding day, and I still feel that same happiness everytime I look at these images. There's nothing like family. And there's nothing like love!
I love you both very much. Kevin, thank you for making ShaRee happier than she's ever been. ShaRee, thank you for adding such a wonderful man to our family! :)
Exiting the chapel with bubbles!

Loved their cake and cake topper!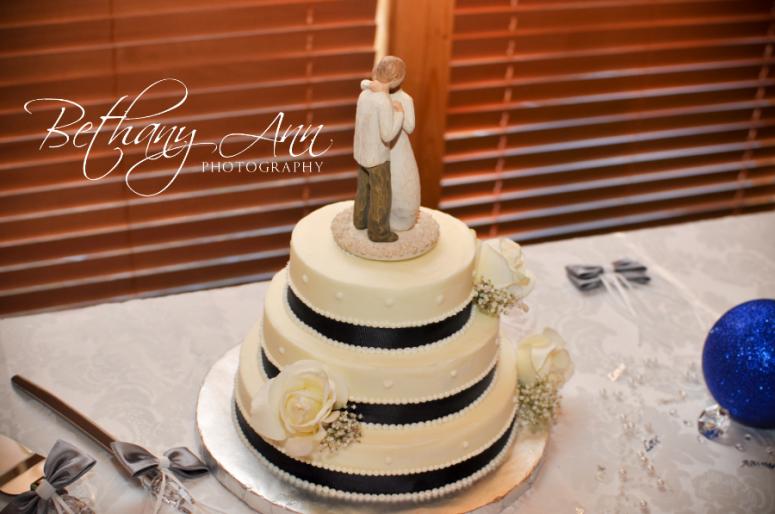 I did not love this cake, but I will say I enjoyed the green color on it… ;)


















Okay, I have to say it… Y'all are just TOO CUTE!!!!! :)


:)


Favorite:




Sweethearts:




 :)
Bethany