My former college roommate Ashley is married! Remember Ashley & Justin's engagement pictures? Well, they exchanged vows, rings and a kiss on January 2nd 2010! (BTW, did you know that the date Jan. 2nd 2010 is the same forward as it is backward? I didn't either until someone Twittered it that night. 01022010) Anyway, the details were precise, the jewelry was sparkly, the bride was stunning, the groom was handsome and the whole day was surrounded with love. I am so happy I was able to capture some images for the newlyweds. I'm not very good at just posting one or two teaser images, so here's 11 images! :)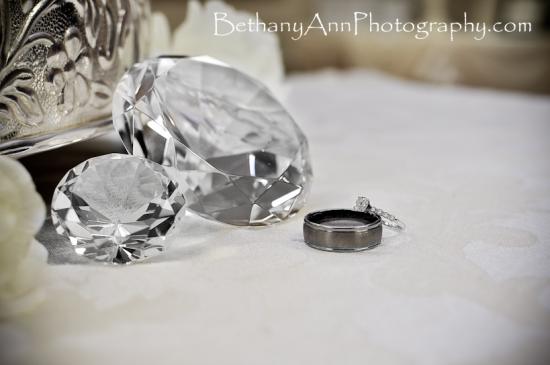 Ashley's holding the champagne glass with her engagement ring and Justin's wedding band inside.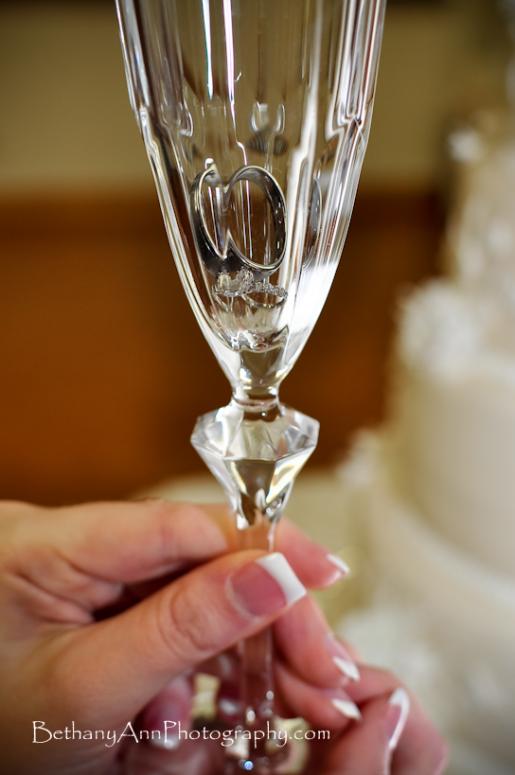 They had an amazing cake from Maples Wedding Cakes. I'll share more pictures of its greatness later.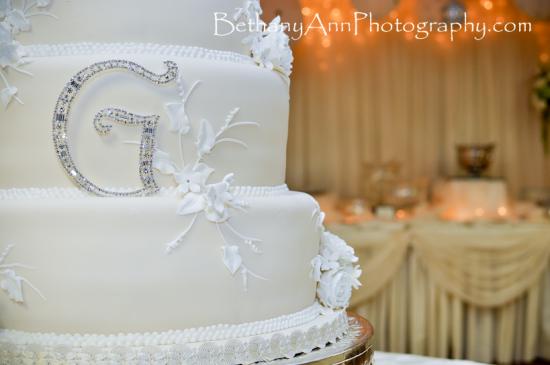 I posted this one last night on Facebook as soon as I finished editing it.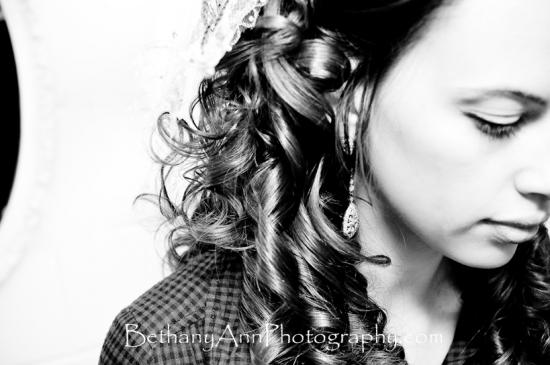 The gorgeous Bride, Ashley. Yah! Yah! Yah!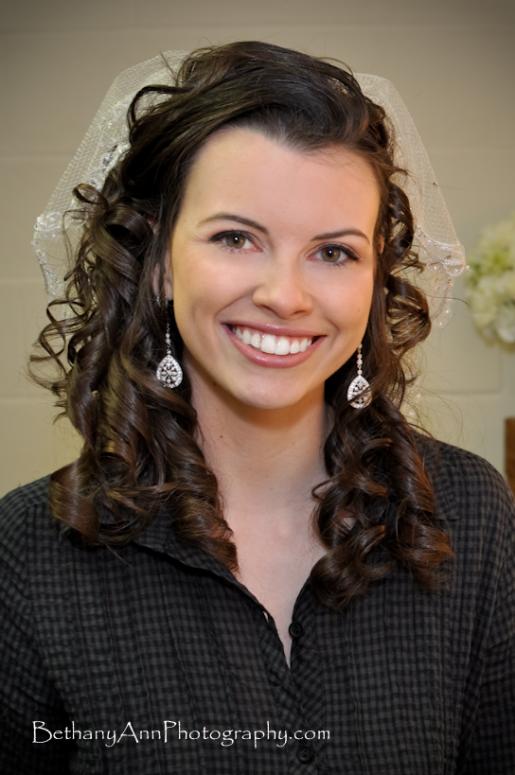 Early fav!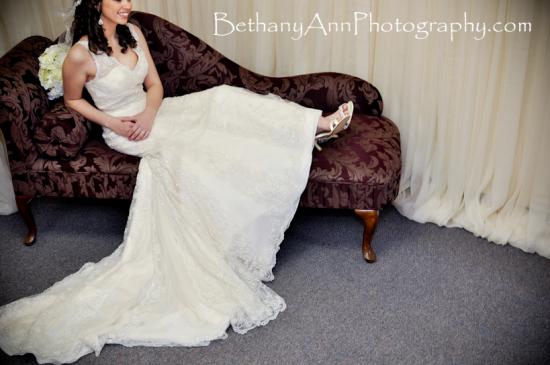 Yes, it's blurry, but it's funny. I didn't realize I took this until I got home. Apparently I caught myself in the mirror while Kelly, Ashley's Maid of Honor, fixed Ashley's dress. And this is the only picture I got of Ashley and me. :( I can't believe I forgot to get a picture with her! So, I'm keeping this one forever.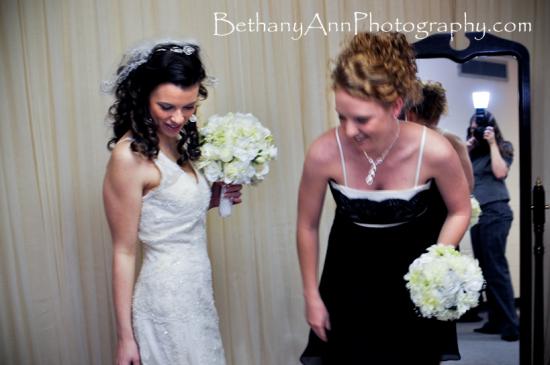 :)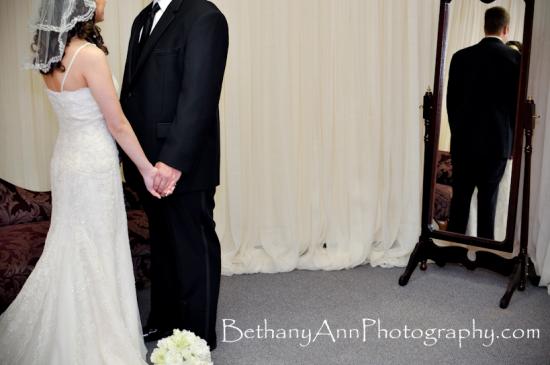 Justin was so calm but so excited!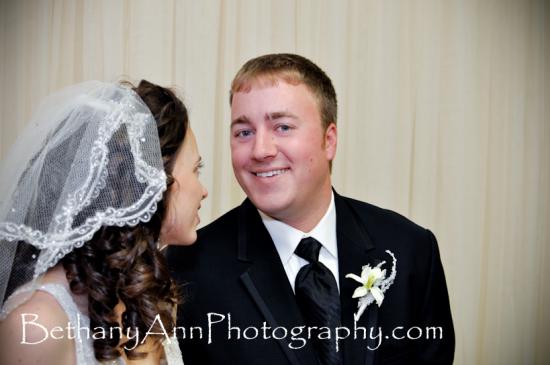 Kelly, the MOH, suggested this one. Sooooo adorable. Thanks Kelly! You win! ;)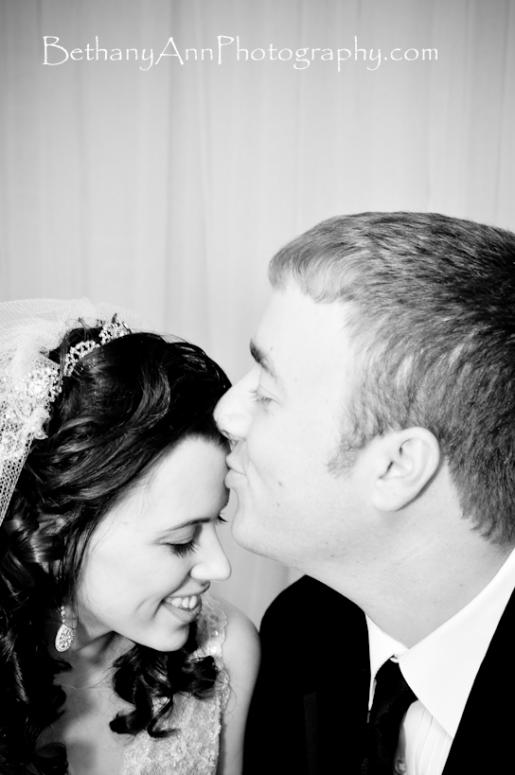 I really, really, really like this. And I really, really, really like them. :D

Bethany