In a perfect world, I would always try to make the image as perfect as possible straight out of the camera. However, that isn't possible a lot of times on a wedding day. A lot of different events take place on a wedding day, whether or not they were a part of the timeline. Therefore, as a photographer I have to work hard for the images.
Working for an image is more than just snapping the shutter button. It means capturing moments in the moment, and sometimes, that means not having the settings correct and editing the image later.
Editing in this day and age has taken on a whole new meaning. Anyone, and everyone, can edit images with all of the free editing programs out there. However, it's not the same for professional photographers. Editing as a professional photographer is more than just adding a black edge (called a vignette) or lifting the exposure.
In additional to using professional editing software, it means making an image powerful, yet subtle. It means making the image POP without taking away what is happening IN the image. I edit all of my images for basic color, contrast, and style preferences, but sometimes I have to really work on an image to make it look effortless.
Here I am going to show you two images that I captured in the moment, regardless of my camera settings, because I knew ahead of time three important facts:
1) the moment was not going to last long enough for me to correct with my camera settings PLUS capture the image that was unfolding,
2) I anticipated what was about to happen and
3) my couples WANT these candid moments, so will I edit them later, if need be.
These images were taken at last weekend's wedding at The Hermitage Hotel. Gosh, I love that place. I definitely want to go back! ;)
Image 1 – Straight out of the camera ( SOOC ):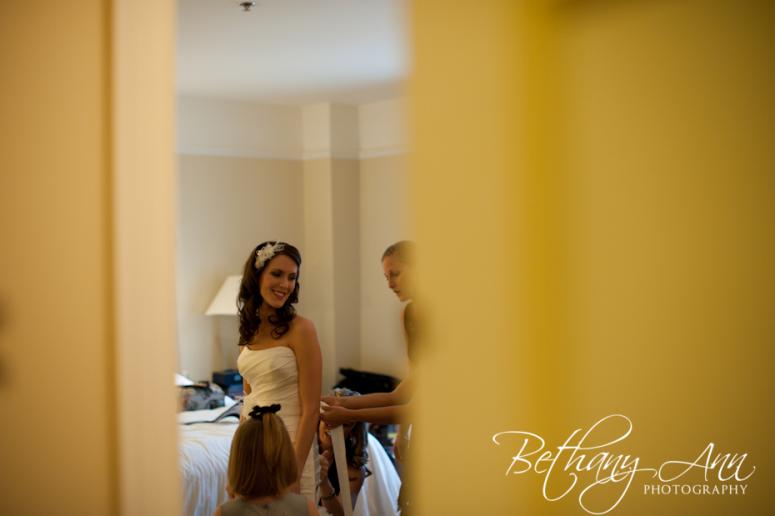 As walked out of the bride's hotel room to go down to the ceremony room, A & her bridesmaids were putting the finishing touches on A's gown. I looked back and saw her laughing through the door frame and knew I had to capture it. Because my settings were previously set for inside of the room, I knew my settings would be a bit off since I was now in different lighting than before. However, A was laughing and was about to stop laughing. So I snapped the image and then edited it later for this image below: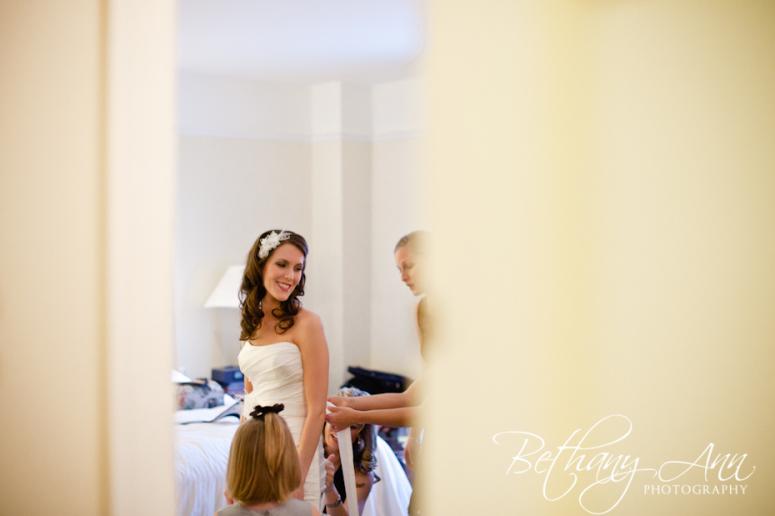 Image 2 – SOOC:


This image was captured as the groom, L, his groomsmen, & I waited for the elevator to take us downstairs. I knew my camera settings were a bit off, here, too, but in a split second, the groomsmen made L laugh which turned into a nice grin from him. Here's the edited version:


I am happy that I captured, and then edited, these two moments for my couple, A & L. I know they will cherish the sentiment of each image for years to come. :) Check back in the next few days, because I will post images from their wedding day soon.
Have a great rest of the day!
Bethany